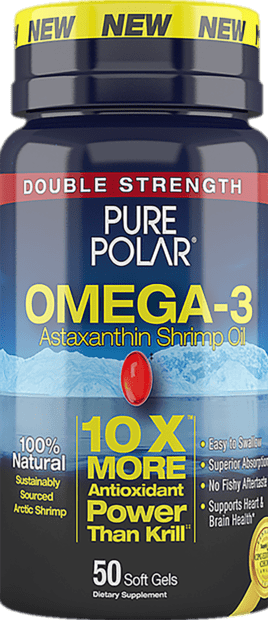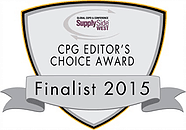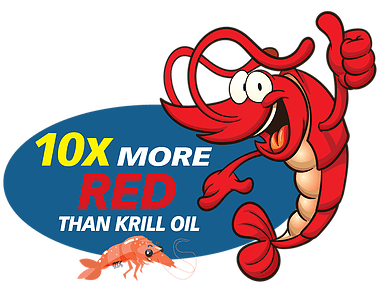 Your New Favorite Omega-3 Astaxanthin Supplement!
 • 10X More Astaxanthin than Krill Oil Formulas
 • 2X More Omega 3 than Krill Oil Formulas
 • Superior Nutrient Absorption
 • Easy to Swallow Softgels
 • No Fishy Aftertaste or Burps
 • 100% Natural and Sustainably Sourced
Pure Polar Labs has developed the World's 1st Omega-3 Astaxanthin Shrimp Oil products. Shrimp oil is made from the LEFTOVER SHELLS from shrimp processors in Newfoundland, Canada. The shrimp are originally caught in a SUSTAINABLY MANAGED fishery in the North Atlantic Ocean. Shrimp oil is the new, superior omega-3 astaxanthin product on the market with more omega-3s and more antioxidants than traditional krill oil and fish oil.*
Pure Polar is formulated by our CEO, Dr. Marvin Heuer who is a Medical Doctor and formulator of natural health products for over 25 years. Our products combine the unique benefits of shrimp oil with sustainably sourced premium grade fish oil and krill oil in order to deliver maximum health benefits from all those ingredients.*
Where does shrimp oil come from?
---
100% Natural and Sustainably Sourced
Shrimp oil is made from the LEFTOVER SHELLS from shrimp processors in Newfoundland, Canada. The shrimp are originally caught in a SUSTAINABLY MANAGED fishery in the North Atlantic Ocean. Once caught in the ocean, the shrimp are brought to on-shore processors who cook & peel the shrimp, sell the meat and discard the shell waste in landfills. This has been standard practice for decades.
Pure polar shrimp oil is made from the shells of sustainably sourced arctic coldwater shrimp.
Here's where Pure Polar Labs changes the course of history. We now take the shells from the processors before they are discarded and produce the shrimp oil. It's hard to imagine that there is oil in the shells. In fact the oil is less than 1% of the shells, but is highly nutritious (you'll learn more about shrimp oil's health benefits further below).*
Omega 3 – Support Your Heart and Brain
---
Shrimp Oil + Fish Oil Formula = More Omega 3 per Dose
A great deal of research has shown that consuming more omega 3 fatty acids is linked to a healthier heart. When we talk about omega 3 derived from marine sources such as fish, krill and now shrimp, two important long-chain fatty acids take center stage: EPA and DHA.*
• OMEGA 3 EPA SUPPORTS CARDIOVASCULAR HEALTH*
• OMEGA 3 DHA SUPPORTS COGNITIVE FUNCTION*
While research is currently being done into other health benefits of omega 3, well-established studies already suggest that they are vital to heart health. The protective effect of omega 3 on the heart cannot be ignored.*
​
The American Heart Association recommends people eat fish twice a week to improve your heart health. Fish and other seafood are rich in omega 3 fatty acids, especially seafood that are wild-caught and eaten whole, i.e. with the fat, not just the fillets. Most people do not eat a whole fish twice a week, therefore should consider taking an omega 3 supplement daily to boost their omega 3 index.
PURE POLAR DELIVERS 2X MORE OMEGA 3 THAN COMPETITOR KRILL OIL BRANDS.
Natural Astaxanthin – Super Antioxidant Power
---
10X More Antioxidant Power than Krill Oil
Have you ever wondered what makes shrimp, krill and salmon RED? It's Astaxanthin!
Little known astaxanthin, found in certain ocean microalgae species, salmon, krill, lobster and other crustaceans like the humble shrimp, is one of the strongest antioxidants to be discovered on the planet. It employs a unique process to actually 'quench' the excess energy from oxygen that would otherwise form a highly reactive free radical. This remarkable process results in several health benefits including:
• JOINT HEALTH*
• EYE HEALTH*
• SKIN HEALTH*
• ATHLETIC PERFORMANCE*
• IMMUNE HEALTH*
Natural or Synthetic? Don't be Fooled!
---
It's important to know what type of astaxanthin you are getting for the benefits you expect.
While both synthetic and natural are the same molecular formula, they have very different molecular shapes. It is the difference in the shapes that make the two versions work in different ways.
• Synthetic astaxanthin does not provide the same free-radical quenching power and resulting health benefits as natural astaxanthin.
​• The molecular shape of natural astaxanthin enables it to scavenge and react with free-radicals 20 times more effectively than synthetic shaped astaxanthin.
PURE POLAR DELIVERS 10X MORE NATURAL ASTAXANTHIN THAN COMPETITOR KRILL OIL BRANDS.
Phospholipids – Superior Nutrient Absorption
---
Better Absorption = More Value
If you are not eating a whole fish (including the fat and skin, not bones of course) at least twice a week, then you should be taking an omega 3 supplement. But there are so many sources and types on the market. Which is one is the best?
​
The source of the omega 3 is not as important as the form they are delivered in. There are essentially three forms that your omega 3 can be delivered in:
• Triglycerides (TAG)
• Ethyl Ester (EE)
• Phospholipids (PL)
​
You want to choose a form of omega 3 that absorbs into your vital organs and membranes where they can actually do their work.
PHOSPHOLIPIDS ABSORB 2.5X BETTER THAN TRIGLYCERIDE OR ETHYL ESTERS.
The most popular phospholipid omega 3 source is krill oil. Fish oil omega 3 are in TAG or EE form and so are not as bio-available or effective as krill oil (phospholipid) omega 3.
​
PURE POLAR HAS PHOSPHOLIPID OMEGA 3 JUST LIKE KRILL OIL FOR SUPERIOR ABSORPTION.
​
Better absorption requires less of the nutrient in order to get the desired results, in smaller capsules which are easier to swallow – and fewer capsules needed, so you get more value per bottle than with triglyceride or ethyl ester formulations found in fish oils.
Everybody loves shrimp….and soon everybody will love Shrimp Oil
We are just getting started on this journey to better your health and the health of our oceans. With your support, we believe that eventually we can convert 100% of all the shrimp shells from Newfoundland into shrimp oil products. Together we can ensure that over 10% of the total omega-3 market will be from SUSTAINABLE SHRIMP OIL.
To see more reviews or leave your own review, click HERE.
Here are some reviews from Happy Pure Polar Shrimp Oil customers:
SATISFIED 1ST TIME CUSTOMER (Bob McPherson on Apr 07, 2017)
As a 60-year old former hockey player with several knee issues over the years and a weight problem to boot, I suffer from severe knee pain and have for the last year. My left knee has felt like a knife was imbedded in it. By starting a regular routine of taking the Pure Polar product, my knee pain has been reduced to the point where I can start to take long walks and not limp or experience long-standing periods of sharp pain. I believe that this product will enable me to battle the weight issue I have more effectively and continue to make all my joint problems a thing of the past. Thanks to Pure Polar and to Lou for the recommendation.
SINGER (Madison Watkins on Mar 16, 2017)
I am a singer who is on the road a lot. These pills have controlled my adrenals, allowed me to have more energy, and have made my body overall healthier. I am so grateful for these!
NO MORE KNEE PAIN (Mark Ross on Mar 15, 2017)
I just started running again after a long hiatus. I was afraid to start due to knee pain. I started running and started taking Polar on a recommendation from a friend. After a VERY short time – no more knee pain. Nothing – NADA. I feel 20 years younger.
NO MORE JOINT PAIN (Jim Hall on Mar 02, 2017)
I have suffered for years with a sore right shoulder joint. It is no longer painful and the only change is I have taken Pure Polar 2 pills per day for 3 months.
A BRILLIANT SUPPLEMENT FOR A HEALTHIER LIFE (M A, MD on Feb 18, 2017)
The amount of stress we place on our bodies during the course of lives is immense.
We can all make due with a product that can help us revitalize. It has been clinically demonstrated that omega fatty acids can help improve our cholesterol levels, and thereby save us from experiencing debilitating diseases such as myocardial infarctions [commonly known as heart attacks] and cerebrovascular accidents [commonly known as strokes]. It can help improve mood by providing us with the adequate nutrtion that keep our nervous system intact. It can also help boost our immune systems.
As a physician I would recommend Pure Polar to anyone looking to improve their health.
HIGHER ENERGY LEVEL (Jeff Nielson on Jan 20, 2017)
I have a number of chronic health issues, and as a result, health supplements are an important part of my health maintenance regimen. When I heard about Pure Polar, and the purported benefits of astaxanthin, I decided that I had to give this new product a try. I'm glad I did! Almost from the first day that I started taking Pure Polar shrimp oil I noticed an increase in my energy level. I've only been consuming shrimp oil supplements for about a week, and am very hopeful of noticing additional improvements in my overall health with continued use.
I LOVE THIS PRODUCT (Christine on Nov 19, 2016)
I have been taking these Omega supplements for many months now. I enjoy their health benefits. I no longer have back aches and find I have a lot more energy as well. I am a new life long client.
GREAT RESULTS! (Greg Aubry on Oct 18, 2016)
Unfortunately I suffer from a medical condition that causes swelling of my feet and extreme pain in my knees. Some attacks last a day while others last a week. The severity ranges from limping to being totally bedridden. My Dr. suggested adding Omega 3 and after research I found Pure Polar Double Strength. I have been taking 2 pills daily for about a year and double the dosage if I start to feel swelling. Have not used a cane or crutches since I started .
Personally I think this is a wonder drug and I tell friends to try it for a month. Everyone who does swears by it. As a side note this is the first time I have every written a review so sorry it was so long.
MY ANKLES DON'T ACHE ANY MORE (William Curry on Oct 15, 2016)
I'm 68 and have been suffering for years with aching ankles after every round of golf or after playing tennis or taking long walks. A friend recommended Pure Polar and I have been taking it for about 3 months instead of my normal vitamins and energy supplements. It must be the reason why my muscles and ankles don't ache after sports. Glad I found this product and my wife is finding the same success for her shoulders and arms. (She recently beat me in badminton. Not pleased about this.)